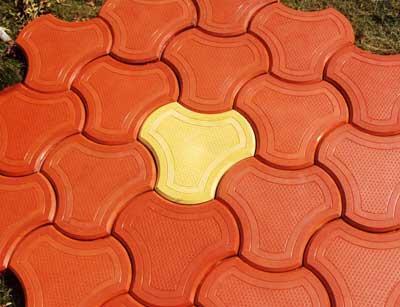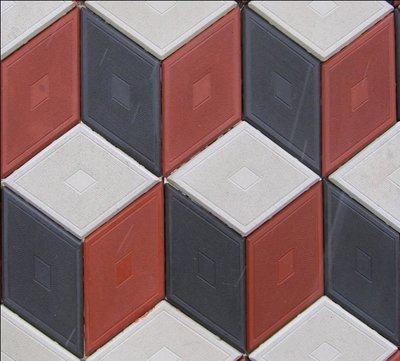 An interlocking concrete paver is a type of paver. This special type of paver, also known as a segmental paver, has emerged over the last couple of decades in the United States as a very popular alternative to brick, clay or concrete.
Segmental pavers have been used for thousands of years. The Romans built roads with them that are still there. But it was not until the mid-1940s that pavers began to be produced out of concrete. It started in the Netherlands where all the roads are made to be flexible because the country is below sea level and the ground shifts, moves and sinks. Poured concrete is not an option because it will crack. Individual units not set in concrete placed in sand perform far better than concrete. Before the paver was made from concrete either real stone or a clay product had to be employed.
When one thinks of interlocking paving stones one often gets the idea of dog bone shape stones that fit together like a jigsaw puzzle. That is not the case at all. The interlocking comes from the fact that each stone cannot move independently from its neighbor. In fact there are two important aspects of an interlocking paving stone job that keeps the pavers interlocked.
The first is the sand. As simple as this might seem the sand creates the interlock. Not any sand though, it must be a sharp angular sand (also called Joint Sand and Polymeric Sand) that will lock together. If you filled the joints between the pavers with silica sand, each particle is perfectly round, it's like putting ball between the pavers and they will then be able to move independent of the stone next to them. Pavers are made with a small ridge on the side of each one so there is space for the sand.
The second important aspect is the edge restraints (the border that is holding the pavers together). Since they are sitting in sand not mortar if the edge is not held firmly in place they could start to spread apart. This would create larger and larger opening between the pavers that would eventually be so wide that there would no longer be friction between the stones. With the second condition in place you have now created interlock.