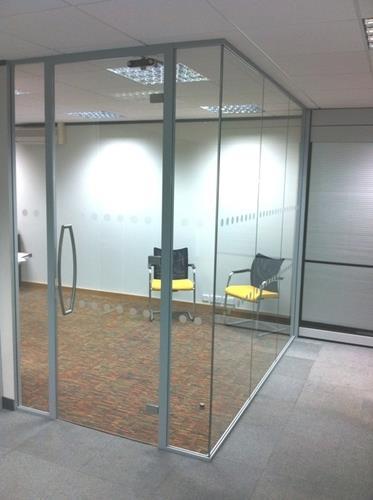 Glass plays an essential role in the facade. A facade is a special type of wall. It separates inside from outside. Glass is a uniform material, a solidified liquid. By its property of transparency it opens up our buildings to the outside world. In modern architecture there is tendency to open up our buildings by using very large facades that are as transparent as possible. In the external wall, glass can be used as a curtain wall or structural glazing.
Glass is not essentially transparent. They are available in several opacities and various textures and finishes. Glass is made from the following raw materials: Sand; soda-ash; limestone; dolomite; feldspar; sodium sulphate. These substances are themselves compounds of various elements.
Basic Types of Glass:
12mm Toughened glass
Laminated glass
Patterned glass
Tempered glass is used when strength, thermal resistance, and safety are important considerations.
Typical applications of tempered glass include:
Balcony doors
Pergola
Athletic facilities
Swimming pools
Facades
Shower doors and bathroom areas (Cubicles)
Exhibition areas and displays
Computer towers or cases