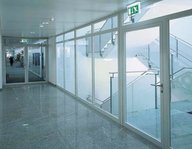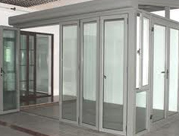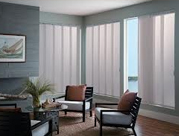 Durable, Easy to Clean Aluminium Sliding Windows
Baby Associates Aluminium sliding windows provide a smooth, seamless finish to the exterior of your home. Along with their style, aluminium sliding windows are extremely durable and easy to clean, making them much more impervious to outdoor conditions than standard windows.
There are many advantages to aluminium sliding windows:
Smooth, quiet sliding motion for ease of opening and closing
Strength and durability
Security
Weatherproof
Improved airflow that you can regulate according to your needs
Integrated insect screens
Easy to clean and maintain
Wide range of colours to suit your interior and exterior materials and designs
Window glazing for improved energy efficiency and reduced noise
Aluminium sliding windows are incredibly functional, although their quality and durability means that you won't get the chance to notice. For more information on aluminium sliding window prices and options for your home,
Style options
We provide aluminium sliding windows in a wide range of colours and styles to suit any home, be it traditional or modern. Able to suit any wall position, we make aluminium sliding windows in every size.
Super Sliding Window (20 or 24 Series) provided added strength and superior style, while the aluminium sliding windows' height-adjustable latch gives flexibility. In addition, the ability to remove the optional flyscreen from inside your home ensures convenience and safety. We are also provide Kerala's first 27 series Aluminium sliding window same UPVC.