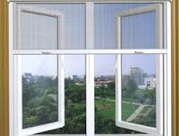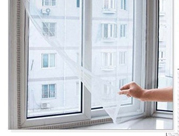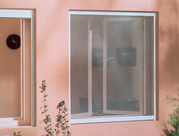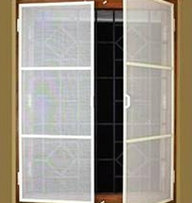 Our cost down production techniques and streamlined production process ensure products at the most affordable rates to the customers.
Our products salient features are:
Airy & Attractive Colours, Detachable, Economical, easy to remove, Durable, Elegant, Easy to handle, Washable, Excellent Ventilation, Ultraviolet Radiation Proof, Corrosion Resistance, Resistance to Burn, Stable Shape, Straight in Handle, Long Service Life.
The most effective and attractive screen solution for front doors.
Using Magnetic catcher & spring action mechanism.
Rubber wheel totally avoiding the noises.
Frame or net or both of them can be changed on request.
The mosquito screens may be easily mounted on any type and size of window or balcony. Wide choice of boxes and side channels that can be supplied to match the colours of the window frames.
Our Services in:-
Flats, Residence, Apartments, Villas, Resorts, Farm House, Office, Shops, Gardens, Quarters, Hospitals, Departmental & Corporate Offices, Banks, Educational Institutions, Hotels, Restaurants, Factories, Organizations, Government Departments etc...